About us • The best bookkeeping software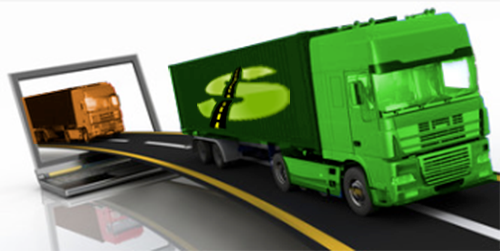 Not just trucking bookkeeping software – "A complete Trucking Business Management Solution." Building a Smarter, More Efficient and Profitable Business Starts Here.
The Best Trucking Bookkeeping Software by The Truckers Helper LLC is the leading Trucking & Transportation Business Management Solution. Truckers are often on the road and our secure web based solution provides you access to your business from the office or the road. Our 2 user subscription model is designed specifically with the Mom and Pop business model in mind and provides you with 2 logins included in our low monthly subscription fee.
Because we are a web-based solution there are no more versions to buy and no updates to keep up with. We offer a complete, fully integrated, real-time ERP (enterprise resource planning) solution ready to use and designed by truckers just like you. Trucking is also an ever changing business and Truckers Helper is constantly evolving in response to the new rules and regulations that affect our industry. Imagine a simple, integrated, single platform, where you can manage your entire Transportation business. Imagine how the simplicity of this single platform can cut cost, time and errors. All your Billing, Load Management & Tracking, Dispatch, Brokering, Accounting, Safety Compliance, Maintenance, Fuel Tax tracking & reporting, Routing & Fuel Optimization, Payroll & Tax Reporting and a comprehensive Reporting module can simplify your paperwork And it is all designed specifically for the trucking and transportation industry by truckers and fleet owners just like you.
Why is Truckers Helper the best Trucking ERP Solution
Truckers Helper was originally conceived in 1990 by John and Sheila Ewing, when they were driving and wanted to efficiently manage paperwork. That is when John developed the original macro powered spreadsheet based program. In 1992, they became Owner/Operators and their needs expanded. John set out to rewrite the program to meet their new needs. And the program began to expand from there to meet their ever growing needs and keep up with both technology and the changing rules and regulations.
As the program advanced they started sharing it with their friends and colleagues and as their request and needs expanded, John responded to meet them all. By 1996 John was so busy with advancing the program and meeting user needs he decided to turn it into a full time business and Trucker's Helper grew exponentially.
Today, Truckers Helper is a full-blown Fleet Business Management Solution. With services that aid the Driver, the Owner/Operator and the Fleet Owner. The program has everything needed to manage your Trucking Business allowing you to operate your business faster, easier and smarter than ever before.
Why does it work so well? Our "USERS FIRST' philosophy.
The power of any solution is based on a company's ability to gain compliance from all its users. The better and more complete the data, the better and more efficient the business can run. The Truckers Helper is designed to make it easy and encourages compliance by making the users' job easier than it was before. We have developed the Truckers Helper with the 'auditor' in mind and have a long string of happy Owner/Operators and Fleet Owners who have come through their feared audit with ease and success.
Since it's inception it has been the goal of The Truckers Helper to allow it's users to guide it's growth and development. The Truckers Helper has been and will continue to be designed by it's users who are the ultimate authorities on what they need to most effectively manage their business. Whether you're a company driver, an owner/operator or the president of a trucking company, your comments, suggestions and opinions are what drive the design and functionality of The Truckers Helper. We are also always watching the new rules and regulations and are constantly updating to keep you compliant.
Have a question, comment or suggestion? Please let us know! Sales can be reached at 417-386-0610 10am-6pm eastern.
Customer Comments and References
Comments:
"I just wanted to say you have an AWESOME Tech team!…"
Frank Abbott
"Anybody that is researching software for a trucking company, it's money WELL SPENT…"
John
"As we have learned how the program works, We have become more and more impressed with it…."
Don Jones
"Just wanted to let you know my database got corrupted and thank God, Mike was able to repair. He is a great guy and one in a million. He went the extra mile. He was just super and words alone cant express how much we are thankful to him."
Larry
"I have found this industry overall to be at times, a very discouraging one, and you guys are always a pleasure to speak with. Keep up the good work – Southern Eagle Transport definitely appreciates you!!"
Trisha Cagle
"Thank you for your patience and assistance!!!!!! This is part of why i am so impressed with Truckers Helper! I made my payroll by 14.00!!!!!!!! WOO HOO!"
Gabra Stewart
"Just a quick note to thank you for all of your assistance and co-operation. I can't express how much it means to know you are there and ready to help us when we have problems, even when it doesn't directly involve your excellent product."
Don Jones, Co-owner
References
(Feel free to contact one of our references)
J&C BROUGHTON TRUCKING – User since: 03/2002
phone: 865-633-8108
Email them jimjcbtrucking.com
Overnight Carriers (fleet) – User since: 01/2000
phone: 909-822-2090
Email them ortrobyahoo.com
KARLA & TIM PEACHEY – User since: 05/2004
phone: they're on the road please email them
Email them timpeacheypeacheys.biz
BRIAN AND VALERIE ASHURST – User since: 05/1997
phone: 972-563-8960
Email them atrknco7aol.com
S & S TRUCKING – User since: 07/2003
Email them silerbright.net
Employment Services:
For employment services we've teamed with the leader in the field – Layover.com In your program click on WEB TOOLS and then FIND A JOB or POST A JOB to be taken directly to their application.
Layover.com
Truck Routing Interface:
ProMiles Software Development Corp.
1900 Texas Ave.
Bridge City, Tx. 77611
PHONE: 800-324-8588
WEBSITE: ProMiles.com
Truck and Trailer Tracking:
Hal Einarsson
Trackwell ADS, Inc.
10801 Hammerly Blvd, Suite 212
Houston, TX 77043
PHONE: 713-827-7900
MOBILE: 713-498-2600
EMAIL: atrknco7@aol.com
Trade Associations:
Owner Operator Independent Drivers Association
OOIDA or Landline Magazine
OOIDA
POB 1000
Grain Valley, Mo. 64029
PHONE: 800-444-5791
Mention your OOIDA number and receive a 10% discount* on The Truckers Helper program.
*Discount only applies to Truckers Helper program and the purchase of the One Truck version or above.
NELCO
PHONE: 800-266-4669
Mention code AU4 to receive a 20% discount on your first order of compatible checks.
You're also invited to visit our FORUM where you'll find questions, customer comments and other information about us and The Truckers Helper.
Terms of Service (AKA Disclaimer)
While every effort is made to insure that all information on our site is accurate and up to date, no warranty, expressed or implied, is given as to the accuracy of any data given here or reports generated by this site. It is the user's responsibility to verify any information he or she intends to use for any purpose. In the event of any mis-information or report errors Truckers Helper's sole liability and responsibility shall be to correct the error(s) in a timely manner. If you find any issues with the website please forward your comments to webmastertruckershelper.com